2022 Original New Z3x-Team Pandora Box With 4 Cable Is A Powerful Tool With For Phones And Tablets Based On Mtk Chipsets.
Z3X Pandora Tool is a powerful instrument for working with many phones and tablets based on Mediatek chipsets. It is developed according to the latest needs and trends. This product has a powerful hardware part that is built into a sturdy aluminum box. Cables and power adapter of top-notch quality are included. The software part is optimized to use with high definition monitors. The user interface is simple and intuitive, it's easy to work with.
This equipment allows you to configure the connection to the devices at the maximum possible port speeds.
The software has auto-update algorithms and gives permission to support areas with a lot of flash files for many vendors.
Reading devices service info
Unlocking network
Repairing boot looped devices
Reading network unlock codes
Making and restoring devices backup
Repairing erased or wrong flashed preloader
Working with memory regions directly
Changing bootloader state
Formating flash memory
Rebooting to different service mods
Erasing FRP
Access to a big database of flash files
Package includes:
1 X Pandora Box with pre-activated smart card
4 X Cables
How to activate the Pandora box: https://drive.google.com/file/d/1qYfZf4azIhQKfADiefu6uvXi05Utpjzh/view?usp=sharing
How to activate Pandora box:
Install the latest Z3X Shell software version
Launch Z3X Shell software
Choose the Settings tab. Press the Hardware Wizard.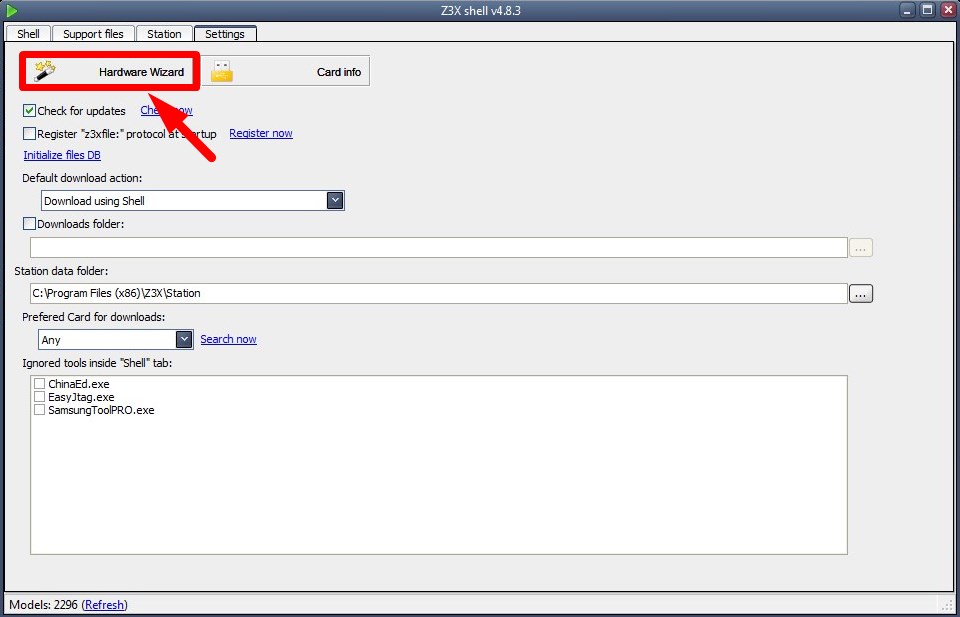 Important! If you are a reseller – skip the next steps.
This box should be activated by the end user only.
Press Update card to activate Pandora on your smart card.
Download the Pandora setup via Z3X Shell (choose Support Files-Software-Pandora).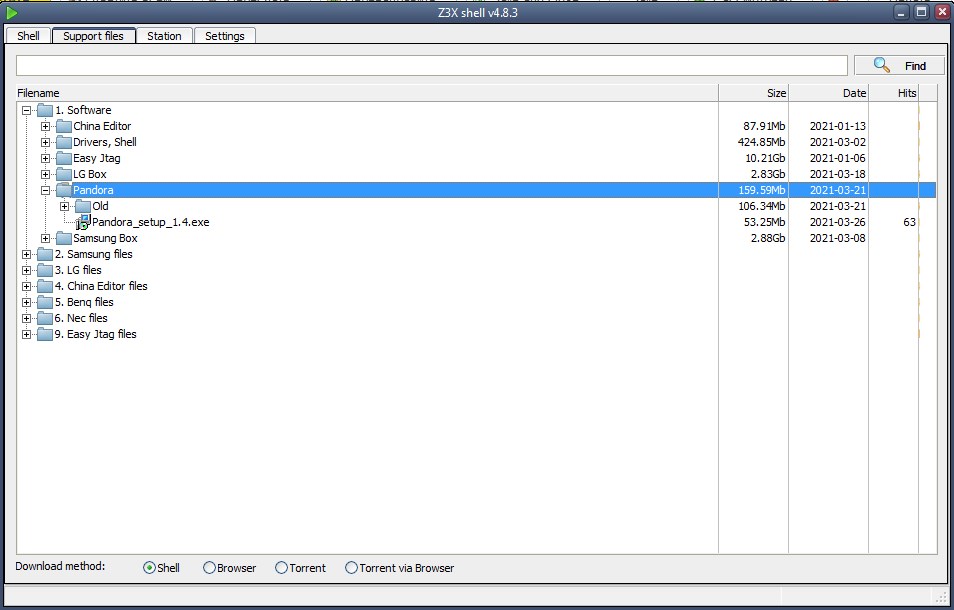 Launch the Pandora software
Choose the Settings tab and press the Activate button.
Note! After this step the smart card is tied to your box and cannot be used with another box.